Best Liver Transplant in Mumbai
A liver transplant is a surgical procedure that removes a liver that no longer functions properly (liver failure) and replaces it with a healthy liver from a deceased donor or a portion of a healthy liver from a living donor.
A liver transplant is a lifesaving procedure for which you need a hospital with advanced infrastructure to carry out this complicated and crucial surgery and, most importantly, a highly experienced and skilful surgeon.
Dr Gaurav Gupta provides one of the Best Liver Transplant In Mumbai. In the past five years, he has performed more than 500 liver transplant surgeries as a Chief Surgeon. Currently, he is the Head of the Liver Transplant and HPB Surgery Department at Fortis Hospital, Mulund, Mumbai. He is well known for Best Liver Transplant in Mumbai. His other areas of surgical expertise include Living donor Liver Transplant, Laparoscopic Donor Nephrectomy, Pediatric Liver Transplant, and Pancreas Transplant.
He is an expert in all types of liver transplants and is the preferred choice for domestic as well as international patients. He is highly proficient in Pediatric liver transplant too.
Sources of the liver for Liver transplantation
Living donor:
A family member who is the blood relative of the patient can be the donor. That person has to be healthy and relatively young. A person can be a living donor as the liver is the only organ that can grow and regenerate back to 90% of its volume within three months of being cut and divided.
Before accepting someone as a donor, they must undertake a comprehensive medical examination that includes laboratory tests and a heart and lung examination. A CT scan is done to ensure that the liver has sufficient volume for both the donor and the recipient.
Only after a comprehensive exam, which involves therapy from a psychologist and a psychiatrist, is an individual approved as a donor candidate.
Cadaver donor:
The liver can be sourced from a brain-dead person who has pledged their organs or if their family decides to donate the organs. However, the patient has to be listed on the waiting list, and for undergoing Liver Transplant in India organs are allocated as per Maharashtra Govt rules by ZTCC (Zonal Transplant Co-ordination Centre), a non-profit Government organization.
ABO-incompatible Liver Transplant:
Alternative approaches for enhancing donor availability and allocation are critical as the gap between donor's liver need and donation grows. In India, liver transplantation with ABO-incompatible (ABOi) grafts is essential since it may be the sole option for patients who do not have a compatible donor in their family.
In India, liver transplantation with ABO-incompatible (ABOi) grafts is essential since it may be the sole option for patients who do not have a compatible donor in their family. In most cases, the donor must have a suitable blood group for a liver transplant.
However, if no compatible blood group is available, an ABO-incompatible (ABOi) transplant employing special medicines and blood exchange techniques can be performed. The results of such transplants are excellent, and they are practically identical to top compatible transplants.
What tests are conducted to evaluate a patient for a Liver Transplant?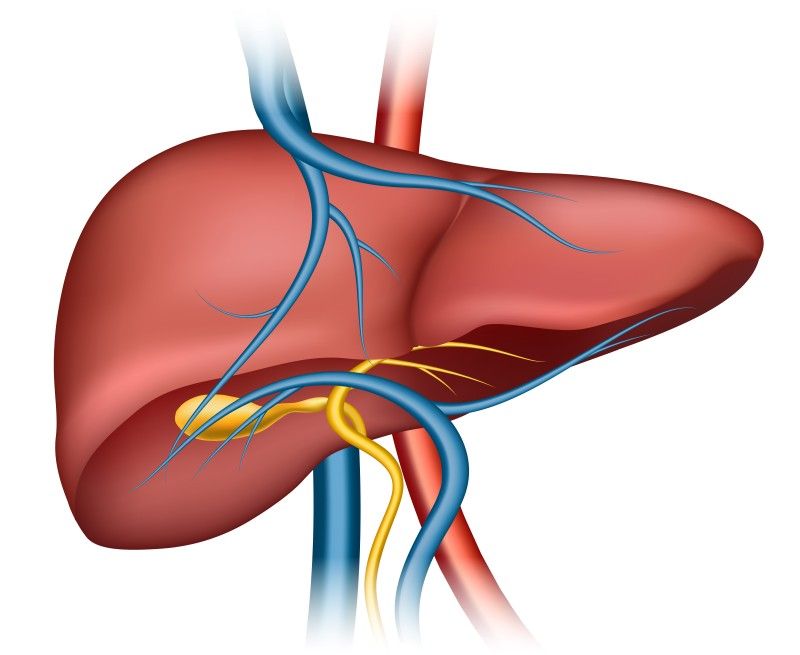 After a patient is diagnosed with end-stage liver disease and needs a transplant, he/she has to undergo a series of evaluation tests. These tests determine the precise cause of cirrhosis, the impact of liver disease on other organs, and other vital organs' health.
The assessment is a step-by-step procedure that starts with the evaluation of the recipient. The assessment, which is an outpatient procedure, usually takes 4-5 days.
Blood and urine samples are used to measure the health of the organs, including the liver. Also, it's important to find a good donor match.
Diagnostic examinations include X-rays, CT scans, Cardiopulmonary evaluation in form of 2D Echo, Stress Echo, ECG, and pulmonary function tests. A Pap test, gynaecological exam, and mammogram are all options for women.
All potential transplant recipients are seen by a multidisciplinary team that includes Transplant Surgeon, Hepatologist, Transplant Anesthetist, Intensivist, Dieticians, and physiotherapist.
Stress, financial problems, and post-surgery support from family and friends are all part of the psychological and social assessment.
Selection of the right donor
The essential step in the process is deciding on a donor. The donor must fulfil the following requirements and adhere to all the guidelines that one must follow to undergo Liver Transplant in India.
Blood relative, as mentioned in the HOTA Act.
Approval from the government-appointed authorization committee if the donor is not a blood relative. Also, it will require a statement that there is no commercial interest.
Donor should be between 18 to 55 years of age and not be overweight.
Size of the donor's liver should be sufficient to donate the required portion.
Blood group compatibility with the recipient.
Three-step Evaluation procedure of the Donor. In the first step, all blood urine tests are conducted, in the second step Donor, CT and MRI did to see liver quality and volume. In the last stage, donors undergo cardiopulmonary evaluation.
Liver Transplant procedure in India
Generally, liver transplant surgery lasts for around 8-10 hours. If it is a living donor liver transplant (LDLT), then it will be planned according to the severity of the disease. But if it is a deceased donor liver transplant (DDLT), the patient is called for surgery when the organ is available.
After the transplantation, the patient usually wakes up in the Operating room and is shifted to Transplant ICU for close monitoring. Here, the patient will be strictly monitored for infection, bleeding, and other complications. Gradually patients are made to start walking, physiotherapy, their diet is gradually advanced. Usually, 90% of patients are discharged within two weeks of transplant.
Living Donor Transplant Surgery
A living donor is a relatively safe surgery. Donors are extensively evaluated and only if found fit are accepted as donors. Donor surgery lasts for 5-6 hours. After surgery donors are shifted to ICU for close monitoring. They receive adequate pain relief from medications.
Generally, by day 2 donors are able to walk and move around. Mostly after Liver donor surgery donors are discharged by day 6-7. We advise them home rest and light work for the next 1-2 weeks. By week 3 they are ready to resume all activities as before surgery.
Liver Transplant Cost in India
The cost of any treatment is one of the major factors that any patient is concerned about before choosing a centre for liver transplant surgery. As you know, liver transplant surgery can be expensive, and the cost varies among hospitals.
However, the liver transplant cost in Fortis Hospital, Mumbai is highly competitive. Here, you are assured excellent treatment with a high success rate at par with the best in the world. That's one of the reasons why patients opt for Fortis, Mulund, Mumbai when it comes to cost comparison for liver transplant in India.
There is a myth that post Liver transplant medication and investigation charges are significantly high lifelong. Post-Liver transplant first three months patients may need to spend around Rs. 20,000-25,000 monthly for medications and investigations, but this cost comes down to Rs. 5,000 – Rs. 8,000 monthly within 6 to 8 months.
This much is generally what patients need to spend for lifelong immunosuppression which is comparatively low when compared to other Organ transplants.
Guidelines for Out-Station and International patients:
International patients, as well as patients from all over India, prefer coming to Fortis Hospital, Mumbai, for their liver transplantation and liver cancer treatment as we have excellent results, and the healthcare services at our hospital are unparalleled and cost-competitive.
However, they will have to take account of the following guidelines in addition to the actual liver transplant surgery cost.
Guidelines for the patient and the attendant
Planned stay for around 6 weeks in the city of treatment.
Cost of Travelling to Mumbai
Medical visa (in case of an International patient)
Follow-up visits
Transportation to the Hospital and additional requirements
Even after adding up all the overhead expenses, the cost of liver transplant in India is quite reasonable than other western countries.
Result of Liver Transplant
The one-year survival rate of liver transplants is around 90%, and it is approximately 70% for 5years. Compared to DDLT, the survival rate for LDLT is slightly higher as it is done in a planned manner.
The improvement in a patient's quality of life after a transplant is truly remarkable. People can return to work, participate in sports, and engage in a variety of other events. The recipients experience a general improvement in their lifestyle and expect a normal life, including survival, reproductive function, and physical activity.
After a liver transplant, the majority of women have a normal pregnancy. Also, children with growth failure due to liver disease resume growing after transplant. A liver transplant is a truly life-changing event not only for liver failure patients but also for their families.
Make an appointment with Dr. Gaurav Gupta to avail the best Liver treatment in India.
FREQUENTLY ASKED QUESTIONS
Is there an age limit for donating a liver?
Eligible liver donors must be healthy, with no severe conditions like liver disease, heart disease, diabetes, or cancer. The candidate must be an adult between 18 to 60 years of age to donate a live liver.
Is a liver transplant painful?
After a liver transplant, there is pain. However, it is usually not as harsh as other abdominal procedures. This is because nerves are destroyed during the initial abdominal incision, causing the skin on the abdomen to become numb. Over the next six months, these nerves rebuild, and sensation returns.
Does donating a portion of your liver shorten your life?
The expected time frame for recovering from donating a liver is two to three months. 6-8 weeks after surgery, most donors and receivers return to work. It depends on how they felt previously and the type of work they undertake.
How long does it take to recover from a liver transplant?
After liver transplantation, the patient should expect to be completely healed in six months or longer. After a few months, the patient may resume normal activities or return to work.
Is it possible to live a regular life after having a liver transplant?
A liver transplant can yield excellent results. Recipients have been reported to live a normal life for 20 to 25 years after the surgery.
Reviews
Dr Gupta and Swapnil sharma is a very caring and expertise in their field. They are also very supportive and helpful.The whole staff is so good and supportive they helped me a lot. They are God to me I want to thank both the doctors and their complete staff for giving me another life.
Mahalinga Kergal
2021-05-22
Sir It is my personal experience with Dr. Gupta who has given a new life to my brother Muthayya P Devadiga Ex-employee of Air India in the critical time (Covid 19 pendamic) in the March/April 2020 and recently ( March 2021) has carried out altogether three operations (surgery) successfully and prevented spreading further from cancer. He is a simple human being helped us during lockdown period on our behalf he has discussed with Air India - penal doctor - Dr. Aggraval and got the approval and carried out surgery. His timely help saved the patient life ( Muthayya P Devadiga). He is very kind person and good doctor. I pray almighty God bless him.
I was in my final semester of masters. I was having regular episodes of stomach pain. We consulted Dr. Gaurav Gupta after all the tests and when the reports came seeing all the the complications he guided us the best solution which will benefit me for the rest of life. I underwent surgery 3 months ago and today I m fit and fine doing all my work. He is not only the best liver surgeon but a great human too. He explained several times the consequences of my problem to mom and dad. And today I feel without your guidance sir it wouldn't be possible for us to take this decision. Dr. Gaurav Gupta and his whole team are just the finest doctors we have came across From the decision making of my operation to make me stand after the 1st day of surgery I can't describe it in words. I and my family Would be thankful for the rest of my life.
Excellent Surgeon...No words can describe their skills...'New life surgeon' word more suitable than liver surgeon.
We love the engaged enthusiastic, intelligent, up-to-date management of my situation by Dr. Gaurav Gupta and his team of excellent professionals at Fortis, Mumbai. He is a fountain of information. Just because of him and his staff helping, this onerous process has been bearable to us. Do give him a visit if you are looking for one of the best Liver transplant in Mumbai. Dr. Gaurav Gupta Sir's nature is very simple and very caring to the patient. Dr. Gaurav Gupta Sir is a very noble surgeon, his personality is very commendable, we appreciate his service. He is one of the best Liver Transplant Surgeon ever.
Dr Gaurav Gupta & Dr Swapnil Sharma are the best liver transplant surgeon, yesterday it was one year of completing my dads liver transplant surgery. Dr Gaurav Gupta is extremely professional and had deep knowledge of the case. His team is also very professional as they guided us regarding the process and surgery. After undergoing surgery, the outcome is very good and we are very happy with the results.
Dr. Gaurav Gupta sir, Dr. Swapnil Sharma sir and their whole team of doctors and health care workers in Fortis hospital, Mulund provided us the best treatment and a reliable service. Such an expertise, be it clinical or hospitality is always recommendable and preferable. A huge gratitude towards the whole team.
They only post few successful operations. They don't post their failures.Be aware. Anyone living donour planning for transplant please contact me before.